Iceberg Medical. A healthcare agency
specialising in Medical Education.

We're a dynamic, dedicated and hard working team and we like to build a relationship with our clients. As well as keeping audiences invigorated with what they see, we try to mobilise them to become true advocates of the brands that we have been entrusted to work with. We have a strong strategic and creative arm to the agency, producing innovative and exciting ideas.

Our main strengths include medical education through ALL digital platforms: websites, applications and bespoke on-line tools for HCPs. We also specialise in standalone medical education meetings and symposia.



Asad Raja - Director

Asad obtained a degree in Biochemistry from the University of Surrey. He went on to spend six years in Medical Sales, followed by six years in Senior Marketing positions. He was responsible for a number of product launches, before moving over to the agency side.

The invaluable experience of having seen the business from two perspectives enabled him to set up Iceberg Medical. He is passionate in his approach to caring for both his clients and the agency.



Briony Ashcroft

- Account Director



Briony left Bath University with a first in Biology. She is responsible for handling major accounts in a variety of therapy areas. A consummate professional, she is an excellent project handler: her scientific knowledge adds to her proficiency in looking after anything science led.

She will guide clients through any Digital Production with complete confidence, including on-line advertising, e-details and animation. She has created site maps and storyboards for sophisticated applications and is very experienced in all aspects of client liaison.



Anoja Thayaseelan - Account Manager



Anoja left University of Hull in 2014, with a First-Class Honours in a Master's Degree in Pharmaceutical Science. Since then, she has led the creation and production of a highly complex Oncology App and has organised a number of scientific conferences with up to 150 delegates attending.

Always adhering to strict deadlines, Anoja has proved herself to be an indispensable part of the team. She consistently shows excellent organisational and project management skills, along with an ability to produce conference meeting materials and see to delegates' needs and clients' requests - always on time. She is hard working, efficient and utterly trustworthy.



Melis Bicer

- Senior Account Executive



Melis obtained a PhD from King's College London in 2015 in Pharmaceutical Sciences. Since joining Iceberg, she has quickly developed a formidable ability to project manage her work, ranging from the creation of animations and patient videos, to designing storyboards and structures for sophisticated infographics.

Her strong academic background provides the necessary scientific skill set and perspective to the job at hand.
With excellent client communication skills and a positive and pragmatic outlook with everything she does, she is a critical part of the team at Iceberg Medical.



Chas Burton - Creative Director

Chas has worked as Creative Director in both Commercial Industry and predominantly, in Pharmaceuticals. He is a highly experienced designer/copywriter, resulting in wins and awards for his work.

His driving priority is to fully appreciate the brief and to provide a message and a solution which is not only relevant, but is also seen as an exciting and memorable creative answer to the problem. His experience adds another dimension to the team's overall breadth of talent.



Gail Chapman

- Senior Account Manager



Gail graduated with an honours degree in Pharmacology. Following this, she worked for seven years in Pharmaceuticals, in Drug Information and Pharmacovigilance. Since 1999, she has worked in Medical Communications, working her way up from Account Manager to Account Director.

She has organised European and Global projects right through from meetings and digital delivery, to publications and exhibits. She is driven to find opportunities and deliver successful solutions, achieving client objectives within a desired timeframe and budget.



Gisella Dodson - Project Co-ordinator



Gisella has many years experience in production, print and office administration, as well as having been PA to several Company Directors. She is supremely capable at multi-tasking.

A great eye for care and attention to detail, she is a talented all-rounder. She is forward thinking, hardworking, utterly reliable and seemingly unflappable! Gisella centres at the hub of the agency and is a calming influence in any situation – essential when the team are under pressure.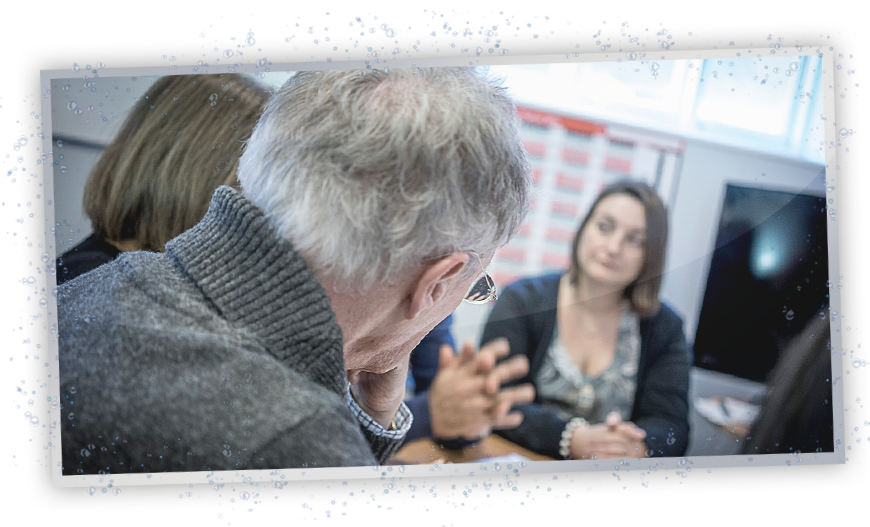 We think it's essential to embark on any project by discussing it first, in detail, as a team. We take pride in delivering the best for our clients and we'll manage your project with professionalism and integrity. We love what we do: we'll make sure you see your project run smoothly, as well as keeping its intrigue and excitement
Medical education - meetings, symposia, advisory boards,
educational websites and publications

KOL profiling - extensive research to provide you
with an exact customer profile
Digital production - e-details, electronic adverts and apps for
both Apple IOS and Google Android

Creative work - conceptual design, copywriting, illustration
and storyboarding

Design for print - mailers, promotional literature,
exhibition graphics and advertising

Video and animation - filming meetings and events,
green screen filming, 3-D animation and motion graphics

Strategic planning - we'll explore your market in depth,
highlighting areas for potential growth
We have extensive scientific, marketing and medical education backgrounds
and have the knowledge and experience to work in any
therapy area with complete confidence.



What therapy areas are we proficient in?


Epilepsy, Haemophilia, Alzheimer's,
Parkinson's, Travel Vaccines,
Gastroenterology, Rheumatology,
Respiratory, Female Healthcare,
Dermatology, Pain Management,
Lysosomal Disorders, Ophthalmology
and Osteoarthritis